This a wonderfully well-preserved shelter in Brockley, south-east London was discovered by its current owners at the end of a very neglected and overgrown garden which they cleared after moving into their new home. The fact that it was overgrown for so many years, and also set in concrete, means that the shelter remains in near perfect condition.
The escape hatch at the back of the shelter, and one of the original bunk bed frames, remain pretty much 'as new'.
And there is a very clear example of the 'Fountain' maker's mark.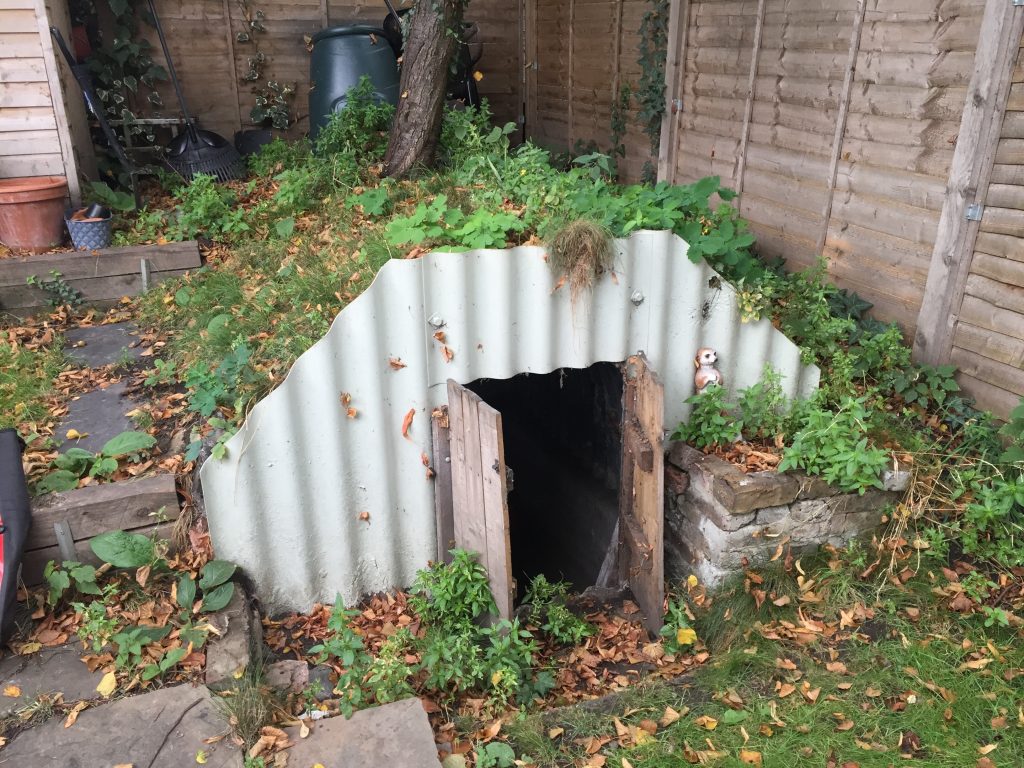 ---
Explore the 15 shelters