I am very grateful to canal expert Cyril Wood for drawing my attention to this fascinating shelter on the banks of the Bridgewater Canal between Moore and Daresbury in Cheshire.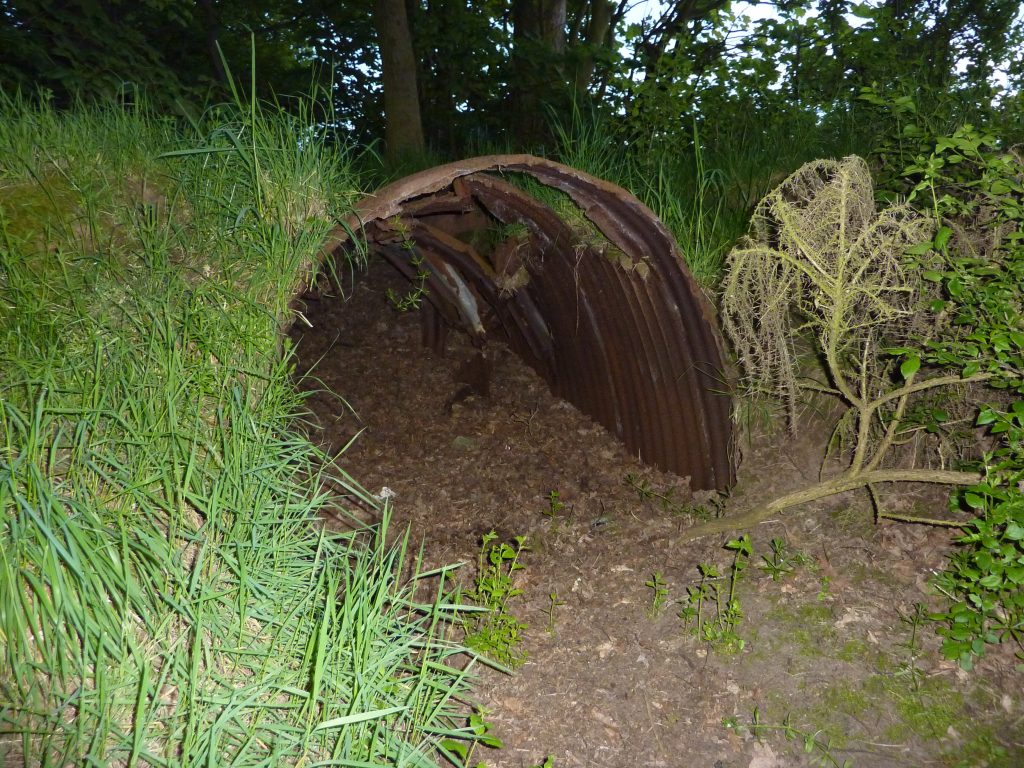 The canal was a vital transport link between Trafford Park, Manchester and Runcorn – and hence Liverpool Docks. The shelter was provided to protect the lengthsmen who would patrol the canal looking out for bomb damage to the canal banks.
If the canal suffered a direct hit and water started to leak from it, the stop planks would be swung into position by the crane to prevent the canal being drained along its whole length. Cranes and planks were situated around every two miles along the canal, so these relatively short stretches could be isolated to facilitate the repair of the canal banks without too much disruption of the transport link.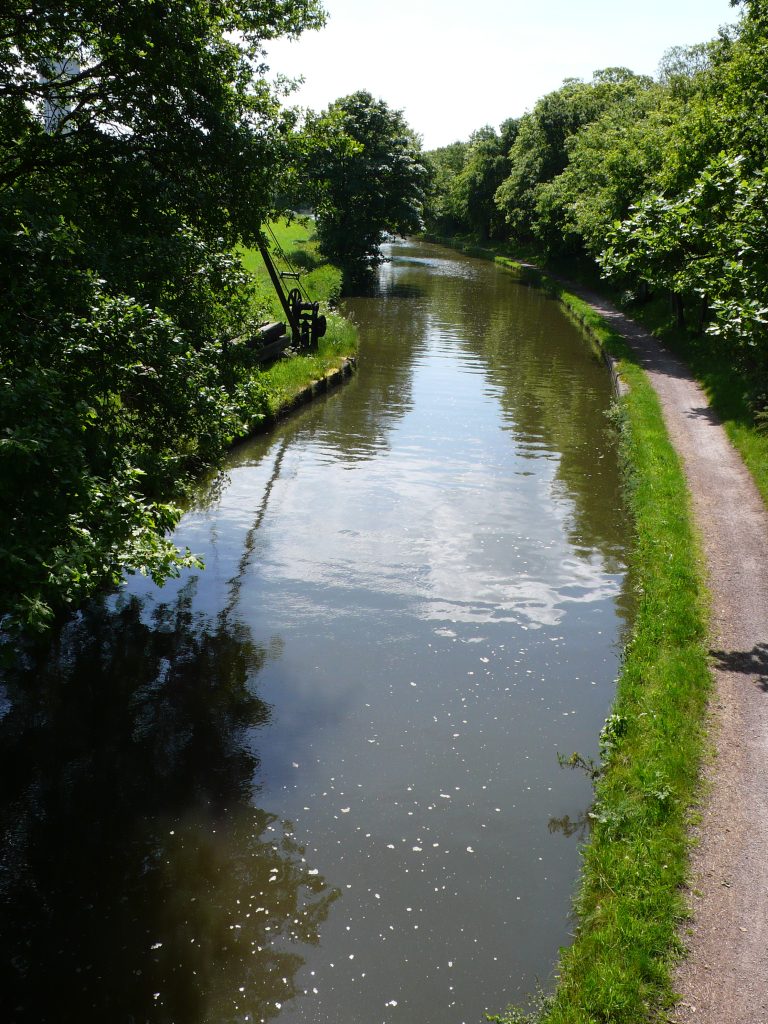 The photographs were taken in 2014 and the condition of the shelter has since unfortunately deteriorated. Nevertheless, its remains may still be seen near Moorefield Bridge (OS Grid Ref. SJ 574 833).